We help Organizations drive Performance
beyond Potential – through their People.
Thomas Deger · Global Changemaker
Thomas Deger has worked at senior level for many years, leading and operating at strategic and operational levels in renowned international (headquartered in the UK and USA) and German consulting companies. He founded Global Changemaker with the objective of sharing his deep experience in shaping effective organizations and to help leaders at all levels deliver exceptional results and improvements that last – in financial results and in organizational culture – through their people. As a dedicated International Management Consultant since 1998, he has built up extensive experience with leading organizations on four continents. He has worked in and with many different cultures, from the board room to shop-floor, with front-line staff and hard-edged works councils. Thomas is also known as an international speaker and author on Strategy Implementation, Supply Chain Management, Operations Management, Continuous Improvement and People Engagement. His qualifications include a Master's degree in Economics & Business Administration (Dipl.-Wirt.-Ing.) and a Master's degree in Automotive & Aeronautical Engineering (Dipl.-Ing.), both from the University of Applied Sciences in Munich, Germany.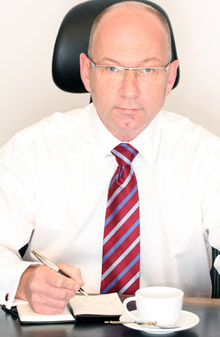 Thomas' depth of experience in change management was developed while working closely with the top teams of a variety of leading organizations to co-create, plan, lead, project manage and successfully deliver complex consulting assignments with transformational agendas on global, regional and local scale across many industry sectors, some of which have received international awards. He found that there were five major performance drivers of organizational effectiveness which were in common across these diverse consulting engagements. This is the foundation for the guidance Global Changemaker provides its clients today.
The collective experience and expertise of Global Changemaker and its comprehensive worldwide network of senior consultants, associates and partner organizations ensures the right solution is quickly found and successfully and lastingly implemented, to help our clients deliver on their unique needs – globally, and with local support from the right people. They are all senior, experienced practitioners and leading experts in their fields.
The Effective High-Performance Organization =
(Corporate DNA + Strategy + Agility) x Risk Management
x People & Culture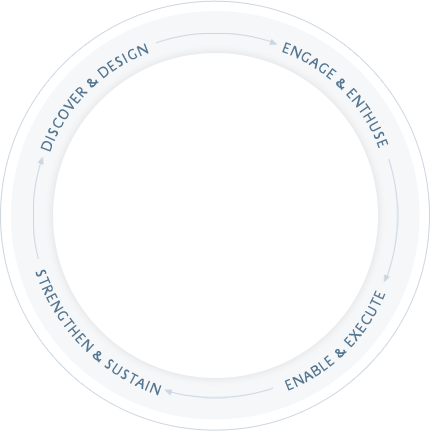 The DEES-Cycle
Designed to deliver exceptional
improvements that last – in financial
results, operational performance as well
as in organizational culture
– through people.